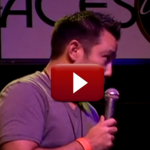 It must be October.  Golden leaves drop and weave their way to the earth.  Baseball games displace our favorite TV shows.  Perfectly rational adults dress in lederhosen and drink microbrews under white plastic canopies.
But for a sure sign it's October, nothing beats the tightly controlled insanity of screenwriters piling into hotel conference rooms and peppering executives with movie ideas over and over.  And over and over.
Yet we mock those in lederhosen.  Go figure.
To the brave souls about to pitch, we hoist our tankards in salute.   Here's Sceneplay's sampling of premium pitch festivals this month.  We've borrowed a little brewing nomenclature to help you better separate the malt from the barely.
The American Wild Ale
According the Beer Advocate, Wild Ale refers to beers that are introduced to "wild" yeast or bacteria.  It can create an unexpected yet odd flavor profile that strongly appeals to some but not all.
Austin Film Festival and Conference Pitch Competition
October 18 -25
Pitch Competition
Part stand-up, part monologue, part pitch, the Austin format is singular and definitely not for the faint of heart.  It's the X Factor of pitching competitions.  Each contestant stands in front of a microphone pitching to an entire panel of judges for a mere 90 seconds.  The panel is made up agents, producers, managers and screenwriters.  Organizers say they work to cultivate a "constructive and friendly environment".  But make no mistake; at least some of your feedback is as public as the pitch.
Top finalists participate in the Pitch Finale Party on Saturday, October 20th.  If you haven't already reserved your spot, though, you're out of luck.  Austin tells us it's sold out.  150 pitchers are competing this year for one top prize.
Here's a fun video that definitely exposes the wild underbelly of this pitch fest.  Warning: the language gets pretty blue. Consider it R- rated.

 
The California Common
Despite what the name implies this brew is a little special.  Beer Advocate calls it a "100% American Style Lager" that often depends on a very particular strain of yeast.
Screenwriter's World Conference Pitch Slam
October 19-21
Pitch Slam

At first glance this Pitch Slam looks very much like a traditional five minute session.   The twist is you're only allowed two minutes to give your spiel.  The remaining three minutes of the session is reserved for reaction and critique from the executive.
Otherwise, to experienced pitchers, it will feel familiar.  It's one day, all day, and it's up to you how many pitches you squeeze in.  The conference offers a 50 minute training session the morning of the event with screenwriter Michael Hauge.
The English Porter
This beer is a blend of styles originally meant to cater to the taste of the UK public.  According to Beer Advocate it helped build the mega-breweries of today.
London Screenwriters' Festival
October 26-28
Great British Pitchfest

The folks at the Great American Pitch Fest took their act on the road and teamed up with the London Screenwriters' Festival.
Pitching is one on one to execs.  There are only ten in each session.  The trick is to do your research first and sign up for the sessions with the companies you think are most likely to want to hear your pitch. You'll share each 90 minute session with 29 other pitchers, so prepare to stand in line for popular companies.   Organizers estimate you'll have an opportunity for between three and eight pitches in each 90 minute session.
The festival is offering a full day of paid training to help pitchers prepare.  If you can't swing the full day or aren't headed to London, remember you can always prepare with Irresistible Pitching.
Trackbacks
There are no trackbacks on this entry.