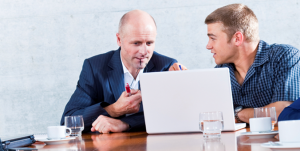 Get the incredible Pitch Frenzy System from two working screenwriters who recently got three Hollywood deals in 10 days.  These master pitchmen statistically average one read request every time they sit down for a meeting at a pitch fest.
With their consistent, reliable, and repeatable system , you'll discover:
A new way to think about pitching that turns every pitch fest into a request frenzy
How to get readers to start saying yes and keep saying yes throughout the pitch
The secret 6 step formula for pitching that makes it almost impossible not to get a read request
The surprising goal you have at a pitch fest that's killing your chances for a read
The single biggest turn-off to readers at a pitch fest
How long to make your pitch
How to handle interruptions and questions
What to do to before you even enter the pitching floor
How to put the ball in your court to get the reader's contact information
How to follow up and not fall through the cracks
To be notified about our FREE upcoming webinar, sign up now!

Trackbacks
There are no trackbacks on this entry.